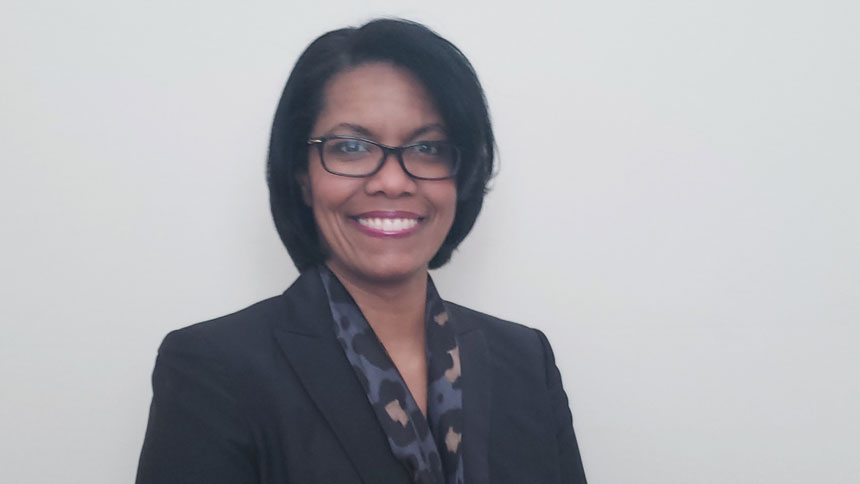 RALEIGH – After a national search, The Roman Catholic Diocese of Raleigh has named Lytia Reese to the position of Superintendent of Schools. Reese, formerly the Associate Superintendent in the Archdiocese of Galveston-Houston, TX, will lead the 29 parish and diocesan schools in Eastern North Carolina, helping equip and encourage students to achieve academic excellence in faith-centered environments.
"Lytia brings gifts to our diocese as someone who can both serve and coach our administrators, teachers, and staff," said Bishop Luis Rafael Zarama. "She is a proven administrator and leader who sees our Catholic faith and service as an integral part of education and of life."
Reese holds a Bachelor of Science in economics and finance and worked in the financial industry before discovering a passion for teaching through her outreach work with Junior Achievement, a nonprofit dedicated to teaching financial literacy to students. She returned to school to obtain a Master of Arts in teaching with licensure in school administration and supervision. Before her administrative roles in Houston, she served as principal of two Catholic schools in Memphis, TN.
"The leadership of the Diocese of Raleigh has laid a strong foundation and positioned the schools to realize increased growth and innovation," says Reese. "I am honored to accept this role at such a pivotal time, and I believe my diverse experiences in education and business will assist me in supporting the schools to reach their full potential."
With 29 schools already in operation, serving more than 9,000 students, the Diocese of Raleigh is still in a period of growth. A series of studies were recently conducted to explore the feasibility of adding additional high schools to the two currently operating within the diocese. The diocese also recently invited and encouraged the establishment of an independent Cristo Rey Network® high school in the Research Triangle area.
In recent years, Information Technology coursework has evolved to become a crucial element of the Diocese of Raleigh curriculum. That technology investment paid off greatly this year, in response to the COVID-19 pandemic. Within days of the state-wide cancelling of NC schools, the diocese had shared a distance learning plan with students, and remote learning classes began that same week across the diocese.
About the Diocese of Raleigh
The Roman Catholic Diocese of Raleigh comprises the 54 eastern counties of North Carolina, covering approximately 32,000 square miles. The diocese is divided into eight deaneries with a total of 97 parishes and missions and six centers for campus ministry. The diocese is served by 116 active diocesan and religious order priests serving nearly 500,000 Catholics. 
Dear Pastors and Principals,

Given our current reality, I pray this email finds you in good health and in good spirits.

I am grateful for the opportunity that I have been given by Bishop Luis to serve you as Superintendent of Schools in the Diocese of Raleigh, beginning June 1, 2020. I would like to express my appreciation to those at the Catholic Center and the Catholic Schools Office who have welcomed me and are assisting me in my transition.

I look forward to meeting each of you and learning more about you and the schools you lead. Until then, please allow me to briefly introduce myself. I grew up in Memphis, Tenn., and attended Catholic school kindergarten through college. I hold a Bachelor of Science in economics and finance and worked in the financial industry before discovering my passion for teaching through my outreach work with Junior Achievement, where I taught middle school financial literacy. Realizing that teaching was my true vocation, I returned to school to obtain a Master of Arts in teaching with licensure in school administration and supervision. With over 16 years of teaching experience, I have educated students from all socio-economic backgrounds in public, private, urban, suburban and rural schools. I have also had the privilege of leading Catholic schools as a principal and supporting Catholic pastors and principals at the archdiocesan level as both an assistant and associate superintendent.

In the coming months, I plan to visit each of your schools to learn more about you and the families you serve. I am eager to hear your stories of success, the challenges you face, and your ideas for continual growth of Catholic schools. I await the opportunity to virtually meet the principals during next week's PLC calls with Dr. Pendergrass and Mrs. Browning.

In Christ,
Lytia Reese