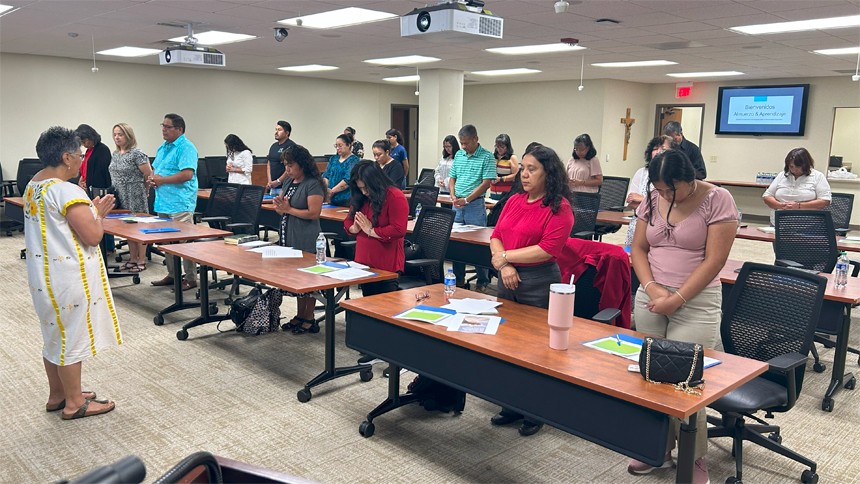 Twenty-seven Hispanic parish leaders gathered Aug. 25, 2023 at the Catholic Center in Raleigh for the first ever Spanish Lunch and Learn, hosted by the Special Needs and Disabilities Ministry Collaborative and the Office of Evangelization and Discipleship of the Diocese of Raleigh. Mrs. Katushka Olave, pastoral associate at Immaculate Conception Parish in Durham and member of the collaborative presented the workshop in Spanish.
The Lunch and Learn workshop was created by the Special Needs Collaborative in order to present the most basic resources and concepts that can help parishes to welcome and serve those who come to our parishes with disabilities and special needs in a simple yet dynamic way. The workshop limits itself to approximately 90 minutes of formation and provides tangible resources and practical applications for parish situations.
The Special Needs Collaborative has presented this workshop in English throughout the deaneries of our diocese over the past few years to great success. The hope of the collaborative is to bring this Spanish version of the workshop to all areas of the diocese. More information and resources are available from the diocesan Faith Formation Ministry's website on Special Needs.