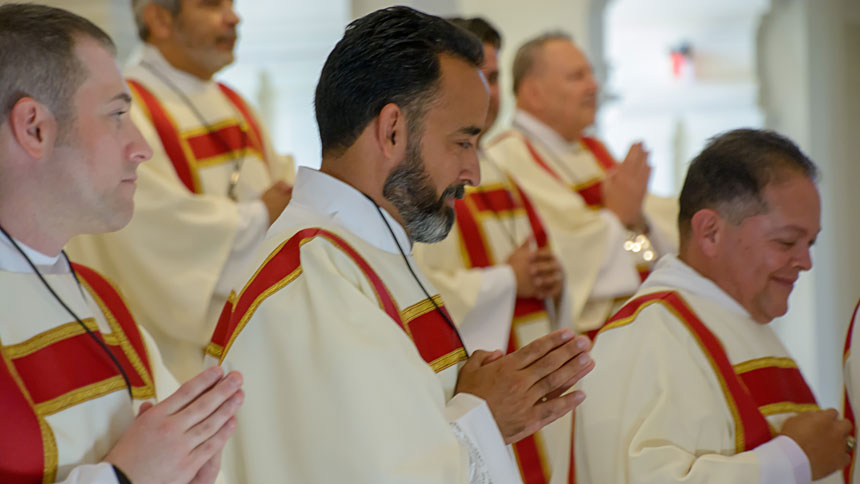 Upon the recent ordination of 15 permanent deacons, the Office of the Permanent Diaconate is preparing for the next cohort, or group, to participate in formation.
Deacon Felix Saez, director of the Diaconate Office, is looking forward to the next class.
"The most rewarding part of being a deacon is the blessings my entire family has received," said Deacon Felix. "I have been able to participate in many sacraments and celebrations including the marriage of my daughter and my mother's funeral."
He added that his current work in the Office of the Diaconate allows him to help other men and their families to receive the same blessings.
Practicing Catholic men discerning a vocation to the permanent diaconate should send an email to Amy.breindel@raldioc.org by Sunday, September 13.
Appointments will be made for those who express an interest learning more about the diaconate in the Diocese of Raleigh. And potential aspirants will have the opportunity to ask questions about the formation process.