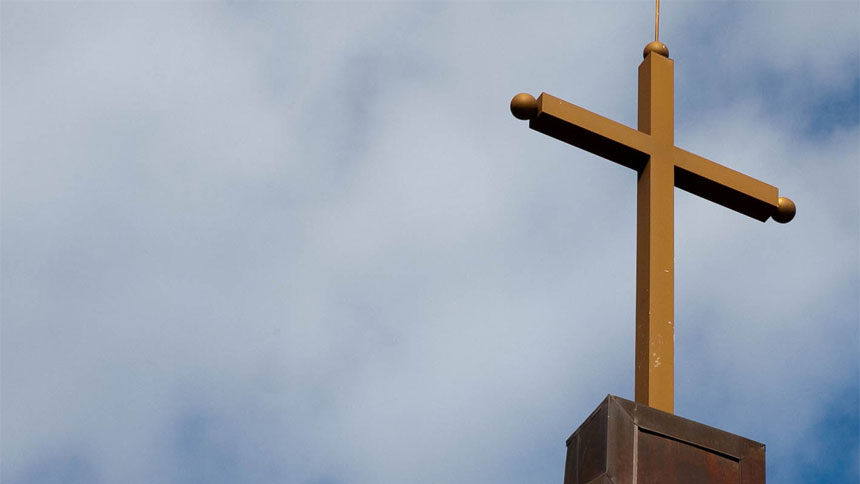 Funding from the Bishop's Annual Appeal will support an upcoming Recovering our Soul Connections: A Retreat for Women who have been Sexually Abused, hosted by the Abuse Response Team (ART) from St. Thomas More in Chapel Hill.
"While the St. Thomas More Abuse Response Team's work is rooted in a response to abuse within the Church, their mission – and the Church's – is much greater," said Deacon Josh Klickman, Human Life and Dignity Coordinator for the diocese. "This retreat is an example of fulfilling the Church's mission to walk with all survivors of abuse and help them find ways to encounter God."
Many recall the painful months in 2018 following the release of the Pennsylvania grand jury report outlining widespread sexual abuse in the Church and subsequent revelations of abuse and cover-ups regarding former Cardinal McCarrick. The response in the Diocese of Raleigh ranged from a Mass of Reparations to enhanced and re-emphasized guidelines and requirements for anyone who comes into contact with children and adolescents to undergo Safe Environment Training. The Vatican recently issued an extensive report on the McCarrick failings and renewed its commitment to support victims of abuse as well.
The pastor of the Catholic Community of St. Thomas More in Chapel Hill, Fr. Scott McCue, responded by forming an Abuse Response Team (ART). Comprising lay men and women, the team's mission is to companion victims of sexual abuse to encounter God's love, mercy and healing. In 2019, the group sponsored weekend presentations and Masses at St. Thomas More led by Fr. Gerard McGlone, SJ, PhD, a victim of priestly abuse and expert in the organizational dynamics that helped enable sexual abuse within the Church.
The ART team also spent a lot of time reaching out and listening to abuse victims. While they found many available resources, they felt there was a lack of faith-based response for support and healing. That is when the ART team got to work developing a faith-based retreat for abuse survivors. The planned retreat will be designed and implemented for 12 women by three spiritual directors, two of which are trained mental health professionals. The facility hosting the retreat will provide privacy as well as the opportunity to experience community in a 24/7 supportive environment that can provide a sanctuary for healing.
In addition to providing a spiritual journey and encounter with God for these retreat participants, the broader hope and mission of the ART team is that other groups and parishes throughout the diocese make similar outreach efforts to enable God's work of healing and transformation for all survivors of abuse. For more information, contact ART team member Cindy Neely, neelycynthia@gmail.com.