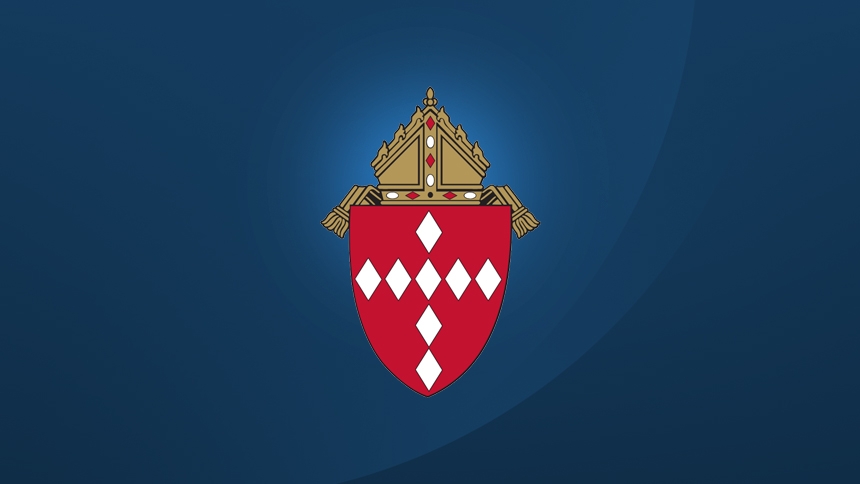 Deacon John Hubisz, who was ordained in 1975 in Texas and served the Diocese of Raleigh for more than two decades, died March 6 at his home in Fuquay-Varina. He was 79.
Deacon John served at Aquinas House with Monsignor John Wall from 1993 until 2005. During his time in the diocese, Deacon John began ministries, including a ministry that helped provide transportation to Mass for people in need. He also taught RCIA, or the Rite of Christian Initiation of Adults, and taught a six-week course on science and religion at St. Michael the Archangel Church in Cary.
Deacon John, or Dr. Hubisz as he was known to students and colleagues, was a physics professor at N.C. State University from 1993 until his retirement.
Deacon John served the community of St. Mary Magdalene in Apex, where he would assist at Mass and bless the animals on the Feast of St. Francis. He also participated in baptisms, wedding preparation and special projects. He assisted at the Diocese of Raleigh's Tribunal, where he acted as a procurator and advocate. 
A visitation was scheduled for Tues., March 13, at 1 p.m., with a funeral Mass at 2:30 p.m., at St. Mary Magdalene Church at 625 Magdala Pl. in Apex.
Editor's note: Bishop Luis Rafael Zarama has asked for the faithful to remember Deacon Hubisz among their intentions, as well as his wife, Jola, their children, family and all of those who mourn.  
Learn more about Deacon John in this 2013 article from NC Catholics magazine.