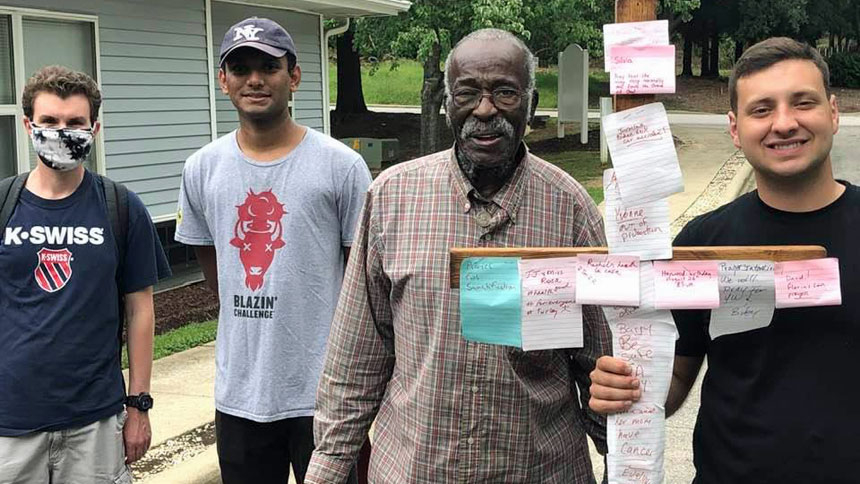 Every Sunday afternoon, Father Peter Devereux, L.C, and a group of parishioners go for a walk around the east Raleigh neighborhood surrounding St. Joseph Church. And they have a name for their weekly trek: "CrossWalks."
As they walk, they carry a large cross and stop to visit with the neighbors. Father Peter prays with any of the people who wish to and invites them to put their intentions on the Cross.
"The people are getting used to seeing us and greet the group with joy," said Father Peter.
Father Peter was chosen to be the pastor of St. Joseph Church and was installed by Bishop Luis Rafael Zarama Aug. 30.
Father Peter was born in Dunedin, New Zealand. He is the fourth of seven boys as well as the first of three priests in his family. He received philosophy and theology degrees in Rome, Italy, at the Regina Apostolorum, before being ordained on New Year's Day in 2000.
As a priest, he spent 11 years as a chaplain at Pinecrest Academy in Atlanta, Georgia. Father spent one year in San Jose and seven years in Los Angeles as chaplain to the Regnum Christi lay movement. After being transferred to Raleigh, he was the associate pastor at North Carolina State University. 
He enjoys preaching, time with friends and playing tennis.
Photos