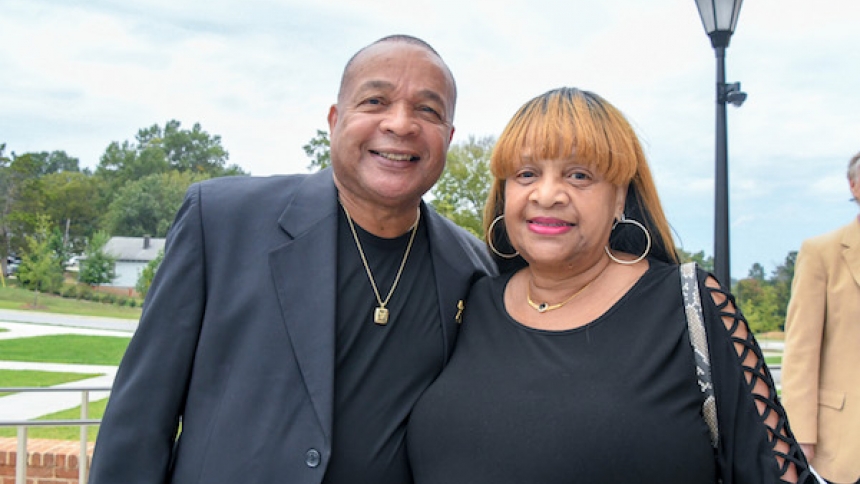 More than 700 people gathered Oct. 20 to celebrate milestone anniversaries of 25, 50 and more than 60 years of marriage. One couple, Jack and Ethel Lloyd, had, at 69 years, the distinction of the longest marriage in the group.
Bishop Luis Rafael Zarama began his homily by thanking the couples for the beautiful example of their lives and for the ways that they are teaching love.
"Marriage is a vocation that the Lord called you to share your life and through the sharing of your life, you will teach about the union that Jesus spoke of in the Gospel, 'Lord I want for them to be as one as we are one,'" he said. "Don't be afraid to extend your hand and feel love, that is married life."
The bishop continued, "God gave you someone to share your heart to make another one a joyful and happy person. You choose to make the other one happy not to wait for them to make you happy. All of us, especially the married are called to serve the other one."
After the homily, Bishop Luis Rafael bestowed the Rite of Blessing of Married Couples in both English and Spanish. Couples that wished to receive a blessing in Spanish stood, held hands and received a blessing. The same happened for those who wished to receive a blessing in English. To commemorate the occasion, all milestone anniversary couples received certificates from the bishop.
Photos courtesy of Phil Roche and Karen Hidalgo