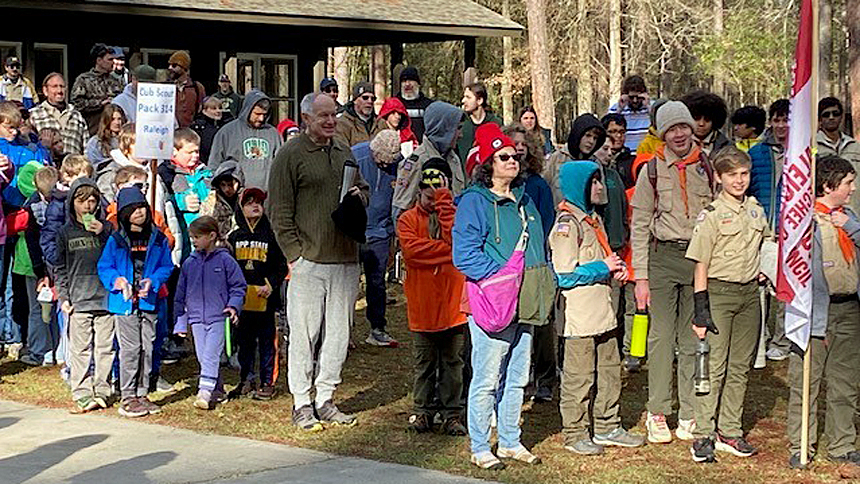 On the weekend of March 10-12, about 200 Scouts and Scouters from around the Diocese of Raleigh gathered at Camp Bowers outside of Fayetteville for the Catholic Scout Camporee. The camporee is sponsored by the Catholic Committee on Scouting of the Diocese of Raleigh.
2023 marks the return of the camporee after a several-year hiatus due to the COVID pandemic. The theme this year was "Rise Up." Scouts focused on how Christ was raised up on the cross as the ultimate act of service to save sinful humanity. Scouts also focused on the service of the Virgin Mary as she gave her life in service to Christ by saying "yes" to being his mother. Scouts participated in a rosary making activity and camporee activities such as stomp rockets, shooting sports, GaGa ball, a fire building and reflector oven competition, and arts and crafts. Father Scott McCue, diocesan Scout chaplain, celebrated Mass on Saturday evening, and the night ended with a traditional scout campfire.
The 2024 Camporee will take place March 8-10 at Camp Bowers.
Learn more about Catholic Scouting in the Diocese of Raleigh.
Photos