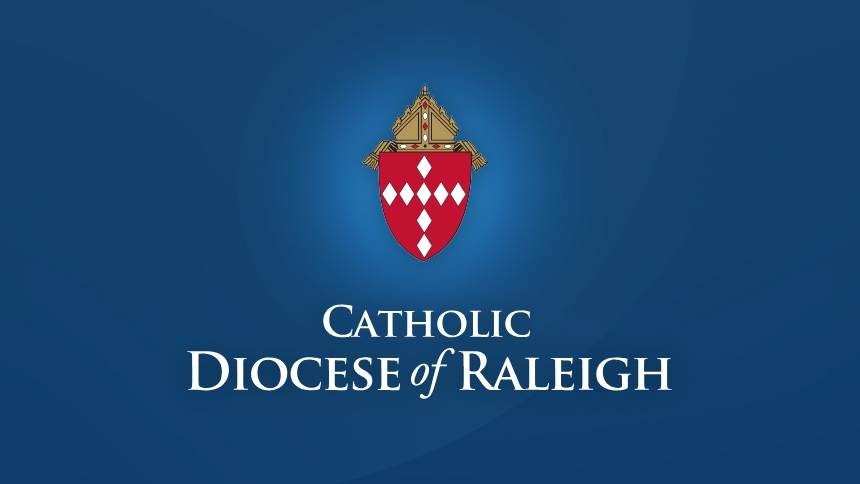 The Diocese of Raleigh recently completed the sale of an approximately10-acre parcel of land adjacent to the Holy Name of Jesus Cathedral. This land parcel from the "Nazareth Property," originally purchased in 1896 by Father Thomas Price, is on the eastern side of the Cathedral near Pullen Road.
As part of a planned cooperative agreement between the Diocese of Raleigh, the City of Raleigh and North Carolina State University, Pullen Road is currently undergoing an expansion, which will create an additional thoroughfare to North Carolina State University's Centennial Campus. The project will extend Pullen Road from Western Boulevard to Centennial Parkway and, when completed in late 2018, will include bike lanes, a six-foot sidewalk on the east side and a 10-foot multi-use path on the west (Cathedral) side.
In addition to creating reserves for future ministerial work throughout the 54 North Carolina counties that comprise the Diocese of Raleigh, portions of the proceeds from the Pullen Road parcel land sale will go toward paying construction-related costs and establishing an endowment for future repairs and upkeep of the Cathedral.
The Nazareth Property first purchased by Father Thomas Price, known as The Tar Heel Apostle, served as the base of his missionary work and where he founded the Nazareth Orphanage. Today, Father Price is considered a "Servant of God," meaning that he has an active cause for canonization to sainthood under review in Rome.
In the 1960s, with the shift from orphanages to foster care, the orphanage was replaced by a group home that served approximately 50 children at its peak. In the late 1980s, the diocese sold a parcel of land to North Carolina State University that became part of what is now Centennial Campus. A portion of the proceeds from that sale was used to establish the Endowment for the Poor, which provides grants each year to assist those in need. The Nazareth Property was also the original home of Cardinal Gibbons High School, which is now located off of Edwards Mill Road, directly across from the PNC Arena. In the last two and a half decades, the property also housed the diocesan administrative offices, which were relocated to North Raleigh in 2013.