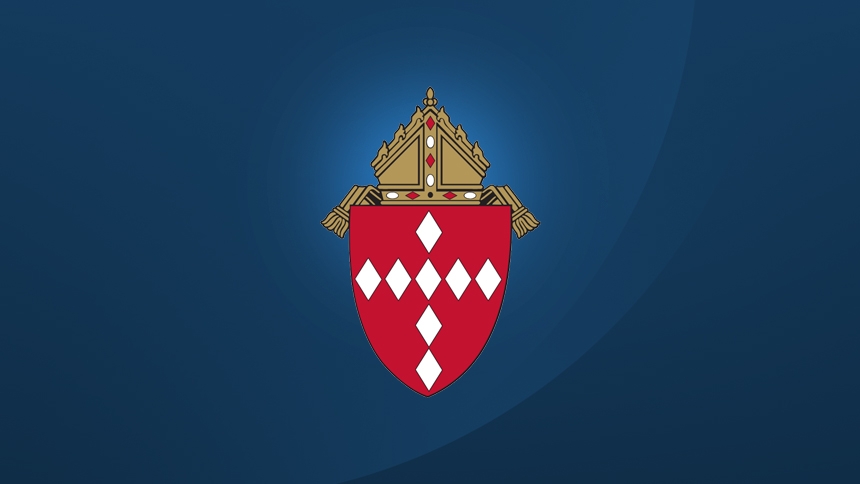 Brother Michel Bettigole, OSF, a consecrated religious of the Franciscan Brothers of Brooklyn, died Saturday, Sept. 2 in Brooklyn, New York following a lengthy illness. He was 77.
Brother Michel served as principal of Cardinal Gibbons High School in Raleigh from 1994 until 2006. During his tenure, he helped triple the school's enrollment and moved the school from its former location off Western Boulevard to a new school building on Edwards Mill Road.
"Brother Michel blessed our school community with uncommon joy, curiosity, spirituality, intellect, creativity and most of all, love," said Principal Jason Curtis. "He not only built a school, he also instilled in us both Franciscan charism and an exciting vision of education that continues to inspire us today."
The faithful are invited to join the Cardinal Gibbons community for a special Mass on Wednesday, Oct. 4, the feast day of St. Francis of Assisi, at 5 p.m. at Holy Name of Jesus Cathedral.
Following Brother Michel's retirement, the Franciscan Brothers Endowment was established to honor his work and that of The Franciscan Brothers of Brooklyn, who served Cardinal Gibbons from 1994 -2006. If you would like to remember Brother Michel with a memorial gift, you are invited to support The Franciscan Brothers Endowment.
All donations to The Franciscan Brothers Endowment are intended for tuition assistance to serve students and families most in need. 
Brother Michel's funeral arrangements are as follows:
Visitation will be held Friday, Sept. 8, from 2 to 4 p.m. and from 7 to 9 p.m. at Our Lady of the Angels Friary, 344 73rd St. in Brooklyn, NY.
Mass of Christian Burial will be held Saturday, Sept. 9, at 11 a.m. at Our Lady of Angels Church, 7320 4th Ave. Brooklyn NY.
Burial will follow at Holy Rood Cemetery, 111 Old Country Rd., Westbury, NY.