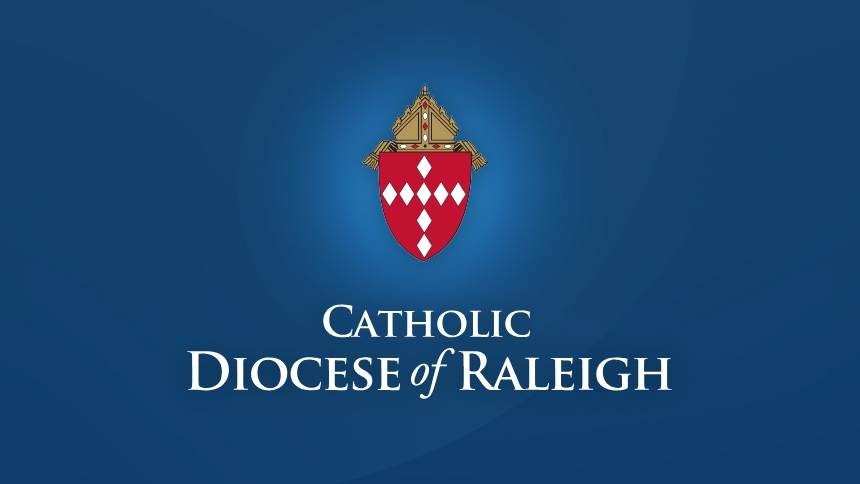 Bishop Luis Rafael Zarama will be installed as the sixth bishop of the Diocese of Raleigh Tuesday, Aug. 29 at Holy Name of Jesus Cathedral in Raleigh, North Carolina.
The installation Mass, which will be livestreamed at www.dioceseofraleigh.org/livestream, begins at 2 p.m. Archbishop Wilton Gregory of Atlanta, which is the province to which the Diocese of Raleigh belongs, will preside over the installation.
In anticipation of the installation of Bishop Zarama, evening prayer will be celebrated by The Most Reverend Wilton Gregory, Archbishop of Atlanta on August 28 at Holy Name of Jesus Cathedral, Raleigh at 7 p.m. Bishop Zarama will greet guests afterwards. Open to the public. Seating is first come, first serve.
Bishop Zarama, 58, comes to Raleigh after most recently serving in the Archdiocese of Atlanta as an auxiliary bishop. He was ordained to the priesthood in 1993; he was ordained to the episcopacy in 2009.