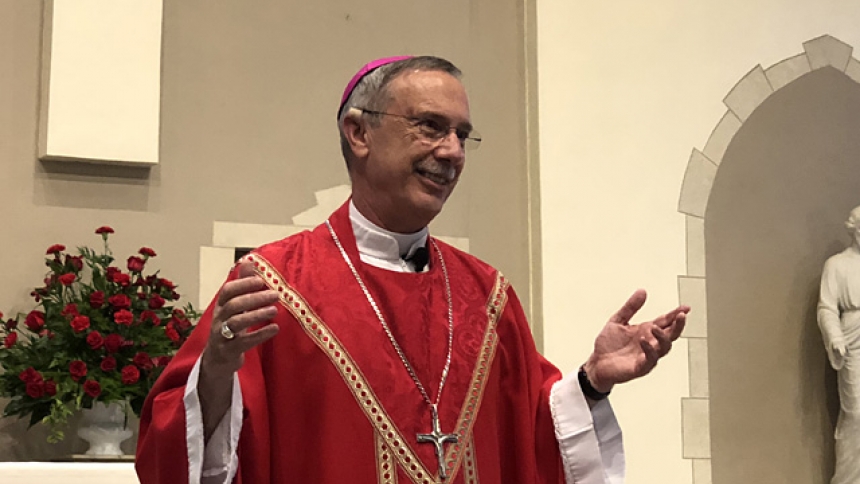 Honoring all those who serve in the legal profession, the annual Red Mass was celebrated on October 5, 2018. The Red Mass invokes the Holy Spirit for guidance to all those who seek justice.
Carrying centuries of tradition, the Mass dates back to the 13th Century, when it officially opened the term of court for most European countries. It was introduced to the United States in 1928 at the Church of St. Andrew in New York City.
The Red Mass gets its name from the red vestments worn by the celebrant and from the English tradition of red as the academic robe or hood color for those with law degrees.
Bishop Luis Rafael Zarama served as the principal celebrant and homilist for the Mass held at Sacred Heart Church, Raleigh.
During his homily, Bishop Zarama said that he was thankful for the presence of those working on dispensing justice in the courtroom as well as in individual lawyer's offices. 
"The law is necessary, but it needs to include a taste of God's love,"  said Bishop Zarama. "How can we be open to see the Lord and apply justice, not with paper, but with the ink of God?"
The Mass ended with a special prayer for those serving to protect the law, followed by a reception.