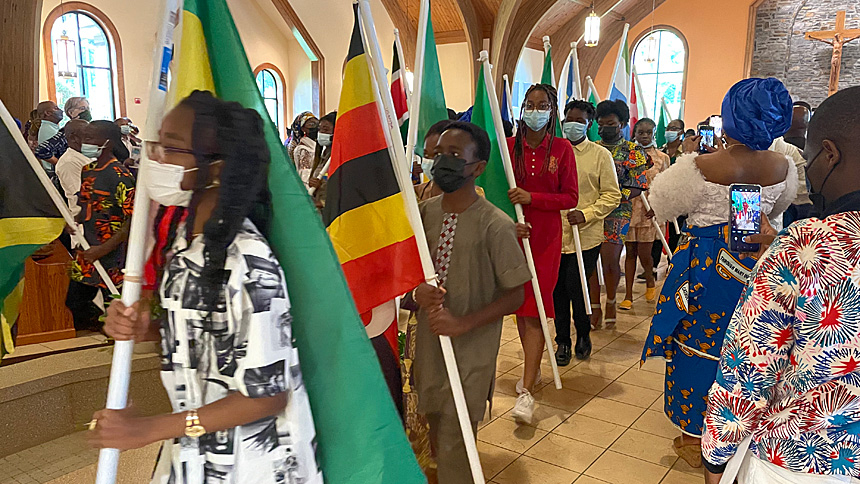 "God is good all the time. And all the time God is good," said Monsignor Joseph Ntuwa, the homilist at the annual African Heritage Mass at Holy Cross in Durham. After being prevented from gathering for the past two years during the COVID pandemic, those gathered were grateful to join together in a Mass presided by Bishop Luis Rafael Zarama and a celebration on the parish grounds with food and music afterwards.
Holy Cross pastor Father Pius Wekesa welcomed all those in attendance, including the many priests from throughout the diocese who joined the celebration. The diversity of the Diocese of Raleigh's African Ancestry community was represented by the many national flags displayed at the opening and closing of the Mass and by the many languages — including French, Igbo, Kikongo Kinyarwanda, and Swahili — that were spoken during Mass or sung by the large choir of singers and musicians.
"Our diversity is something to celebrate and give thanks to God, not something to be afraid of," said Monsignor Ntuwa.
To watch the 2022 African Heritage Mass in its entirety, please visit the Holy Cross YouTube page
Find parishes and communities with an African Ancestry presence.
Photos