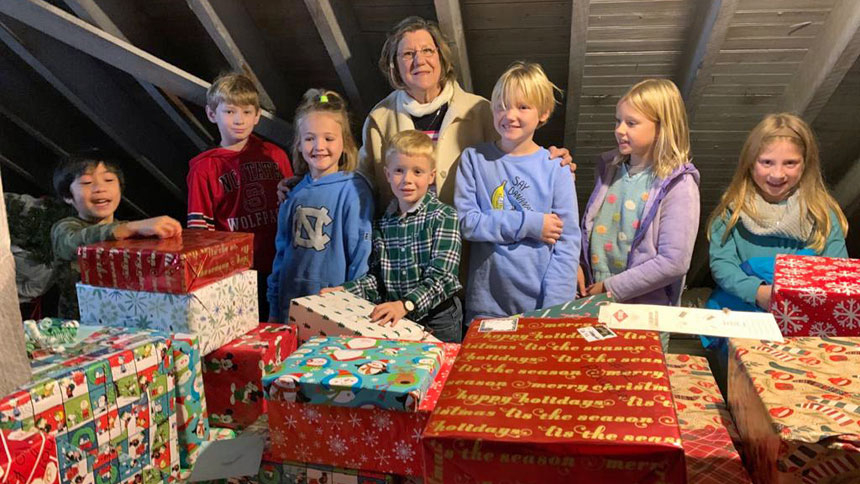 The community of St. Thomas More in Chapel Hill is celebrating Advent with a close-to-home service project.
The goal, says school principal Darrell Fulford, is for students to connect, visit and share experiences with one another through a program called "Shoebox Christmas."
It works like this: Participants find and empty a shoe box. They fill the shoebox with what they think a child would like or need. Typical items given include dolls, hair clips, stuffed animals, small picture books, toy cars, crayons, mints, socks and hairbrushes. 
"Jesus asked us to care for the least of these and to love one another as he loves us. We have been wonderfully blessed and are able to care for the poor," says Patti Wagner, organizer. "It is my hope and dream that because of this closenesschildren from the parish can meet and form a relationship with the children of the Glenmary Missions." 
There are three Catholic missions in the eastern part of North Carolina, home for many migrant workers, says Fulford. 
"This is an area where less than one percent of the total population is Catholic. Many have no church affiliation, and the poverty level is twice that of the national average," he says. 
The school community worked with Glenmary brothers and priests to bring 59 gift boxes to children of Glenmary missions. Families also worked on 183 shoebox gifts for students in need in surrounding schools.
Photos