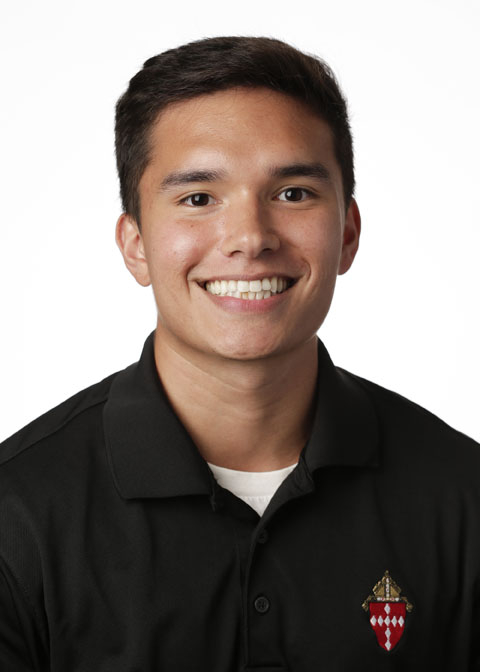 2nd Pre-Theology
Seminary: St. Vincent de Paul Regional Seminary, Boynton Beach, FL
High School/College: Clayton High School; NC State University
Birth Date: May 15, 1998
Home Parish: St. Joseph Catholic Church, Raleigh, NC
Hobbies: Nutrition, lifting, running, and hiking
Who/what influenced your decision to enter the seminary? Jesus Christ in the Eucharist!
Who is your favorite saint? Why? St. Paul is my favorite saint because he went from persecuting Christians to influencing the development of Christianity the greatest. 
Favorite Scripture Passage: Matthew 7:14 "For small is the gate and narrow is the way that leads to life, and only a few find it."
What advice would you give to a young man thinking about the priesthood? Pray about the attraction you're experiencing while remaining close to Christ in the sacraments. Finally, speak with your vocational director on how to proceed with your discernment at your specific stage in life.
What particular devotion(s) do you find helpful in your discernment? Attending daily mass and praying the rosary!
How did your family and friends react when you made that decision? Are they supportive now? My family members were very surprised when I initially made the decision to enter the seminary. Throughout college, I was affixed with studying nutrition to eventually become a medical doctor. I made the decision to enter the seminary during the pandemic. My call towards the priesthood occurred through prayer and having a powerful encounter with Christ reading the Scriptures as a senior in college. In a sense, all of my family members are supportive. But only my mother is truly on board.
How big is your family? Where do you fit in? I have a twin brother and an older sister! I am the youngest of three kids.