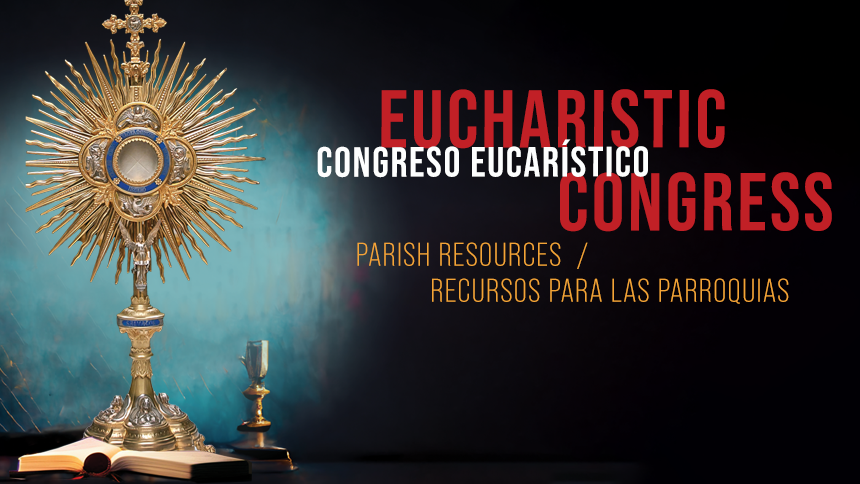 The materials below may be used in parishes to promote the diocesan Eucharistic Congress. Additional materials will be available as we progress toward the event. 
Print
Posters
18" x 24" posters in English and Spanish are being mailed to each parish.
Banner stands
33" x 80" retractable banner stands in English or Spanish are available for order.
Bulletin ads
English
Spanish
Youth Track Promotional Flyers
Web
For use on websites, on social media and in e-newsletters
English (PNG - measurements in pixels)
Spanish (PNG - measurements in pixels)