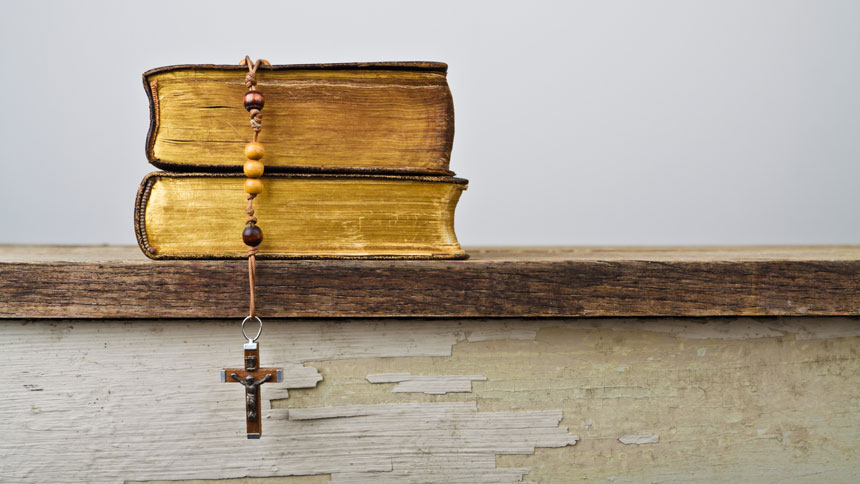 Resources from the Diocese of Raleigh
Our Faith Formation Team is dedicated to helping our parishes and families not only continue in their journey toward Christ but to increase in our love and commitment to him. Our outreach has consisted of weekly faith formation leaders newsletters with the most up-to-date and useful resources, pastoral outreach to parish faith formation leaders and providing ideas and content that is easily deliverable to our Catholic families. Here we would like to share with you some of the best resources we have discovered that may be of use to your parish or family.
This list of resources will help families with children at home grow in their faith and build up their domestic church. The ideas range from simple cartoon videos to be shared at home to prayer ideas as a family and courses on Catholic parenting.
Here is a list of resources for the teen at home that finally has dispensable time to put towards growing in their love and knowledge of God and their Catholic faith. These resources are great for youth wanting to find new and exciting ways to pray, stay connected, continue in their preparation for confirmation and even attend virtual youth ministry nights. 
This time of social distancing and increased dispensable time can also be an opportunity for all adults to grow in their relationship with Jesus Christ. We often feel as though there is "no time" to increase our knowledge of our faith or have moments of deeper prayer and reflection. Now is our chance. We present some of the best resources for taking that extra step in your relationship with Our Lord and Savior. Click here to view resources.
---
Relax — you're already a religion teacher!
by FAITH Catholic
Without the support of Catholic school religion classes or parish religious education programs, many parents are concerned about how to "teach religion" during the mandated period of social distancing. In fact, for many parents, the idea of holding at-home religion classes makes them feel inadequate, since few Catholics have formal training in theology.
There's good news about teaching the Good News! You don't need a degree in theology. You need only to remember that your family represents a domestic Church, and your role is to lead your flock toward a closer relationship with Jesus Christ. We know that times of crisis often serve as a catalyst to growing in faith. Catholic educators recommend responding to the COVID-19 public health crisis by demonstrating to children the vital role your faith plays in your daily life. You'll be teaching by example, and your lessons may make a lasting impression that could inspire your children for years to come.
While you're at home with your kids, try these ideas to practice and demonstrate the faith:
Connect with your parish online for Mass. If your parish isn't streaming Sunday Mass, visit watchthemass.com  for live and taped Masses. As you would on Sunday, gather the family together, sit respectfully as you watch the liturgy, pray along (but no need to stand or kneel), and say a prayer of spiritual Communion in lieu of receiving the Eucharist.
Pray together as a family. Take turns reading the daily Scripture aloud and have an informal Bible study over breakfast, discussing what the readings reveal to you that day.
During family prayer, include your own version of the prayers of the faithful with prayer intentions from each family member. In particular, pray for:

The Church, Pope Francis, all the clergy, and especially for our pastor and parish staff
Those who are leading nations, states and communities through the COVID-19 crisis
Health care workers
Those who are sick and suffering, and their families, and those with other health issues whose treatments are being affected by the crisis
Those who are dying and who will die alone, and for their families

Pray a family rosary and have each member lead a decade, and everyone shares intentions.
Have a crucifix in a prominent place in the home, and in every bedroom. If your children don't have them, make them as a craft project during school-at-home.
Talk freely about the presence of God during these uncertain days. When reading the news, look for uplifting stories of neighbors helping neighbors, heroic health care workers, and others who demonstrate sacrificial love.
Allow your children to witness you in private prayer. Encourage your children to pray daily on their own, to listen for God's call, and, if heard, to respond. Order a prayer journal online for each family member.
For more ideas on how to build your home as a Domestic Church, see the booklet The Family Fully Alive, Building the Domestic Church, sponsored by the Knights of Columbus.