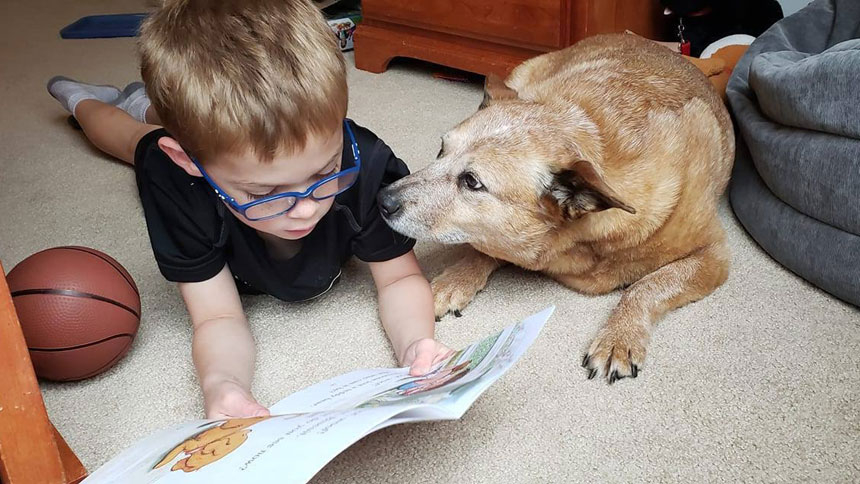 Focusing on Re-focusing
Kimberly Browning
Assistant Superintendent, Diocese of Raleigh Catholic Schools
Early in March, it was beginning to look like our schools would need to close for the COVID-19 virus. Initial news was to plan for a few weeks. As our state is no stranger to natural occurrences such as flooding, hurricanes and ice storms, our administrators and teachers braced for a short period of time that we would need to provide learning opportunities to our students.
This notion quickly changed into a full global pandemic in a matter of weeks with no rule book to follow. While healthcare workers were planning and learning how to refocus, so were the Diocese of Raleigh Catholic schools. The transition into virtual, distance, e-learning or at-home learning was conducted swiftly and efficiently.
Administrators and educators reached out to parents to inquire as to what was needed to assist their children learning in an alternative way. For the most part, many educators and students already had experience in using technology to deliver lessons and assessments. But to be required to change to this model within days was an astonishing feat that was impressive to watch. 
Through weekly virtual meetings with administrators, it was evident they were using each other for ideas and guidance on what was working. It cannot be said for the record books that these are "best practices" in the educational world, as we have not ever experienced the likeness of a global "educational" emergency.
In order to assess quickly what was working and not working, a brief survey was provided to administrators and teachers. The survey focused on assessment tools, resources and strategies that our schools had put into place within the first 3 weeks of closure. This data was analyzed and provided to all principals and preschool/early childhood center directors. The data will be used to adjust and plan as our schools continue to provide academics, spiritual growth, emotional support and a sense of community to those we serve.
School administrators will gather this summer to discuss experiences and challenges of distance learning, and the needs for professional development in digital delivery will be a focus for educators.
Here is a brief summary of the data:
Delivery/Submission of Instruction:
90% of teachers/students are using digital resources
84% of teachers are using pre-recorded videos using Google and Zoom products
78% of students are using Google products to submit work
Assessments
70% of educators are using Word, PowerPoint and Google Docs to assess students.
68% of educators have students utilize videos/presentations
86% of educators are using formal and summative assessments that are teacher created to provide differentiation to students.