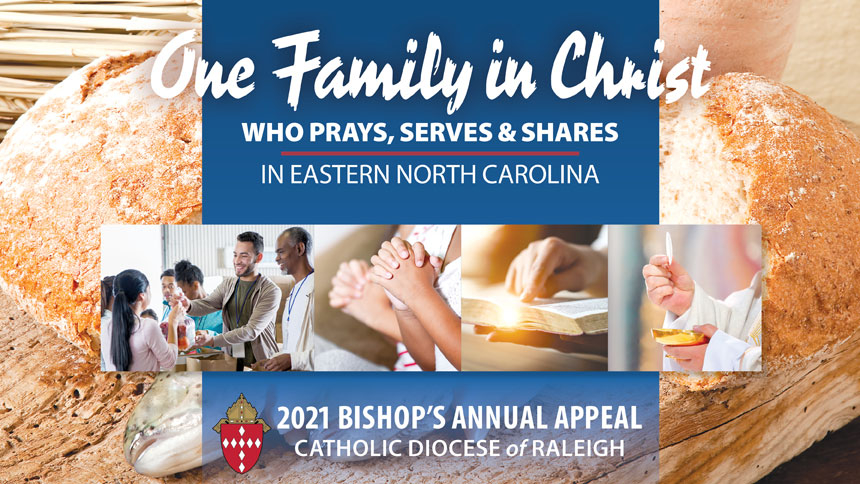 The Bishop's Annual Appeal in the Diocese of Raleigh truly does the work of Christ. This is the one time of the year that we are called to step out of our parishes and serve the Universal Church across the Eastern half of North Carolina. The BAA provides critical funding for a wide range of ministries, including Seminarians & Vocations, Communications, Marriage and Family, Catholic Charities, Catholic Education and many more.
BAA Appeal Brochure (PDF)
Other Ways to Give to the BAA
For stock donations, please complete this form.
BAA payment mailing address:

Catholic Diocese of Raleigh
Bishop's Annual Appeal
PO Box 639322
Cincinnati OH 45263-9322

Please make checks payable to Bishop's Annual Appeal or BAA.